Apr 29, 2020
Serene and elegant reopening with Safe, ergonomic hand-sanitiser dispenser adapted to all devices

"One in two visitors will only return to your museum if they feel you can guarantee hygiene*. "

*Study by IMPACTS Research & Development – 01/04/20

So we have created Safe, a hand-sanitiser dispenser and holder. Elegant and tough, it adapts to all kinds of devices: screens, ticketing consoles, tactile stations, interactives.

Safe is produced by our workshop in Pantin (France) using Corian®, well-known for its hygienic and robust characteristics.

Aesthetically pleasing, its sympathetic design works seamlessly with all your devices.

Available with four versions of holders for easy mounting, it blends in harmoniously with your environment.

And, because most of the screens and plinths are inclined, Safe's pivot system keeps a vertical easy-to-use position.

We've been committed to inclusion in museums for over ten years and, like many makers, we stand in solidarity with collective effort.

The 200 free samples have been given to the first 200 institutions who responded in just 48 hours. We are already working on new tailor-made versions with more options.

Thanks for trusting us!
Sensory experience at the heart of tomorrow's museum
For ten years we have committed ourselves, with museums and cultural heritage sites, to a revolution: that of the senses, beginning with touch.
Together, we have enriched the museum experience, creating new possibilities.
Touch is needed everywhere and all the time: handles, ramps, payment terminals, digital screens, hands-on, interactive games, creative workshops… the appearance of Covid-19 constrains us to touch less and even, we feel, to deprive us of the sense of touch.
Together, we must break down the barriers and maintain sensory experience while developing innovative solutions.
Priority number 1: hygiene
Our priority is to guarantee safe, hygienic and inclusive access to ensure the calm and orderly reopening of your site with Safe.
Equally important, and under development: an all-in-one cleaning pack, adapted to the diverse materials of the tactile exhibits and devices installed in the museum.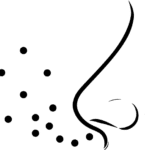 Smell is an identity clue that we wish to enhance with the gel. So we have worked on perfumes for you and you can personalise the olfactory sense of your museum, if you wish.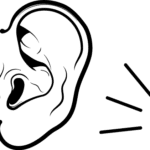 Audio: where access to the station has been restricted as a precaution, access to an audio description of the exhibit can be provided via a QR code, as a temporary solution.
Our team will keep you regularly informed about our plans as they progress. Please do not hesitate to contact us with any feedback or suggestions.
The Tactile Studio Team