Dec 03, 2019
Bergbaumuseum Oelsnitz/Erzgebirge

Located on the site of a former mine, the Bergbau-Museum is a remnant of Saxony's long industrial history. The renovation of the building, begun in 2016, opens up new perspectives and new questions: what place for excluded people? How best to integrate them in the itinerary of a visit?

On 14 and 15 October, Alexandra, Director of Tactile Studio Germany and an expert on accessibility issues, had the pleasure of hosting two days at the Bergbau-Museum.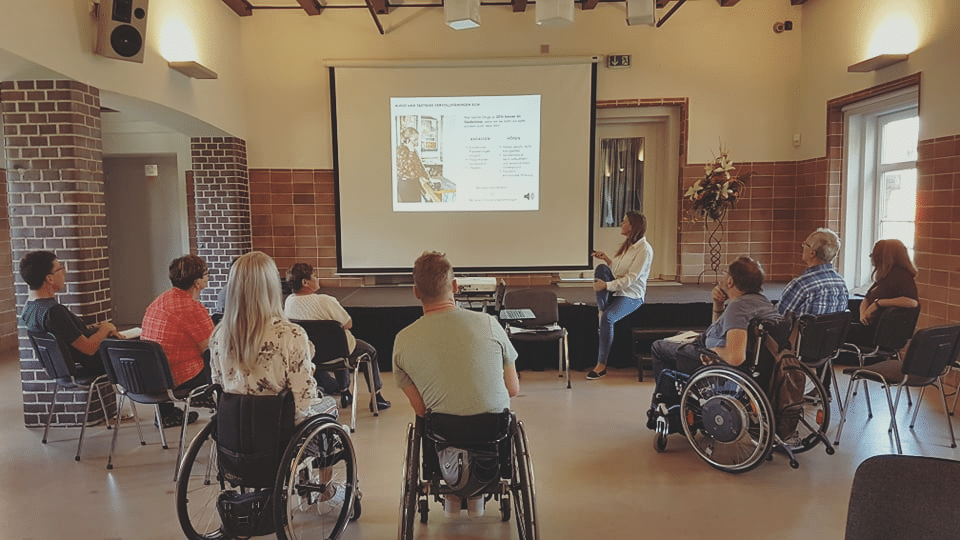 Supporting the accessibility process
Thinking, organising and implementing inclusively, exploring the sense of touch and the multisensory environment, communicating on accessibility, training staff – these two very rich days were an opportunity to support the Museum in its project and facilitate dialogue between the various stakeholders.
Organised in four half-day modules, the programme brought together user groups and accessibility service providers from the region – several of whom were themselves disabled – and museum staff to question existing practices and develop new ideas.
Technical modules – and practical ones
Theoretical and practical – the modules allowed everyone to question themselves through practice and exchange. We particularly emphasised accessibility, the multisensory environment and its design, the issues and the specifics of the sense of touch. Equally we gave attention to the maintenance of tactile stations, the training of museum staff, how to communicate provision for accessibility and the itineraries of visits.
Two of the modules focussed on the tactile stations themselves: a sectioned view of the mining site, planned for the museum's next exhibition; and a station created by Tactile Studio for the exterior of the Museum.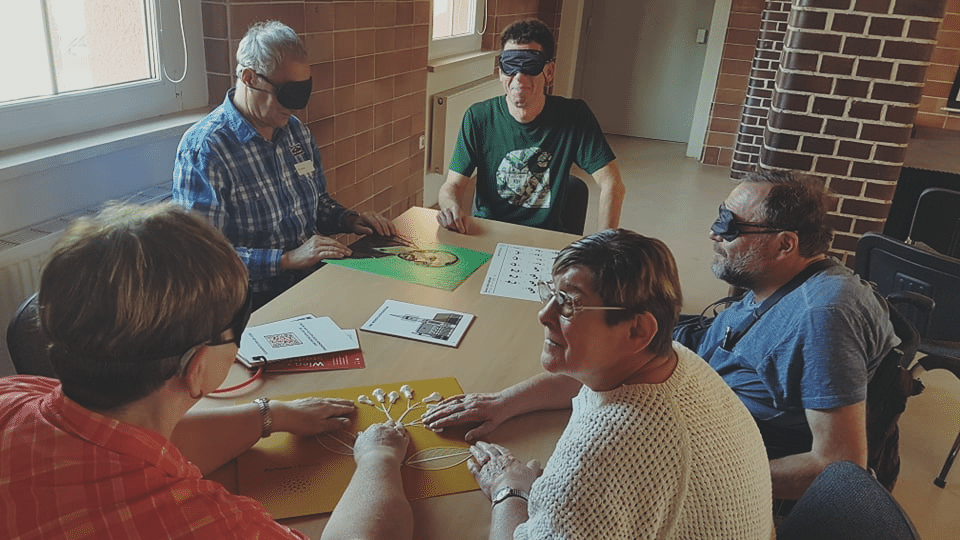 These two days allowed the museum team and participants to learn to communicate together. Everyone's enthusiasm and engagement brought new ideas and allowed a shared and enriching experience for all. We're delighted to have been able to take part in the museum's development towards greater accessibility.
Cover picture © A. Gaube, Bergbaumuseum Oelsnitz