Feb 18, 2022
Evaluating a multi-sensory device dedicated to Van Gogh

Tactile Studio's Berlin team and Audioguide For All invited blind and partially-sighted people to try out the prototype of a multi-sensory device dedicated to the world of Van Gogh.

This unique experiment aimed to evaluate people's understanding of the audio device – in conjunction with tactile and olfactory devices – and to highlight improvements for a more inclusive design.

A project supported by Fonds Soziokultur as part of the BKM "Neustart Kultur" programme.
Discovering the world of the Dutch painter in an inclusive way
The workshop was set out in three main parts. First of all, Alexandra Verdeil of Tactile Studio and Susett Heise of Audioguide For All welcomed the participants. They discussed together the agenda for the morning and the objectives for the meeting.
The users were then asked to test the multi-sensory device. Accompanied by an immersive audiodescription, they learned about the life of Van Gogh, his self-portrait and his brush-strokes – thanks to tactile panels – as well as the smells of his workshop.
The last part of the session consisted of gathering feedback, impressions and learning from all the participants.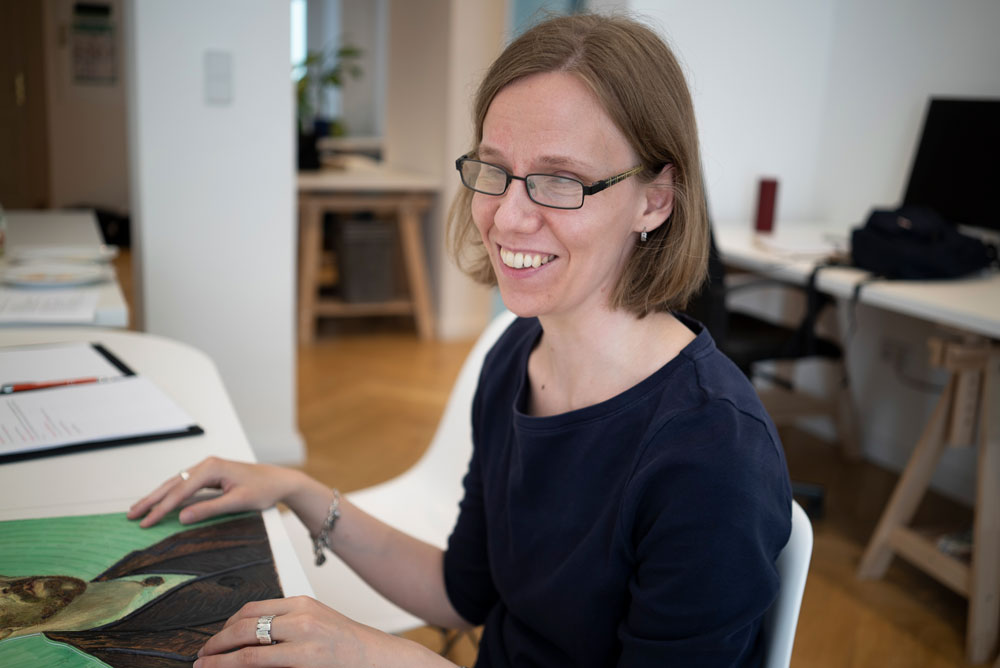 A workshop rich in emotions, and much appreciated by participants
"…It made me want to go to a museum exhibition again…"
"…It was a very, very rich experience and … I am very thankful … of being able to collaborate … take part from the start …  in such an initiative…"
"Thanks to different sensory elements, you got the impression of travelling back in time, as if you'd been transported into Van Gogh's studio…"
"…I'm extremely impressed by what I've experienced! … I love this description of the work, equally good in audio and tactile form. I'd never experienced this before …  And it was so fascinating that I was really immersed in the world of Van Gogh and that was really, really great…"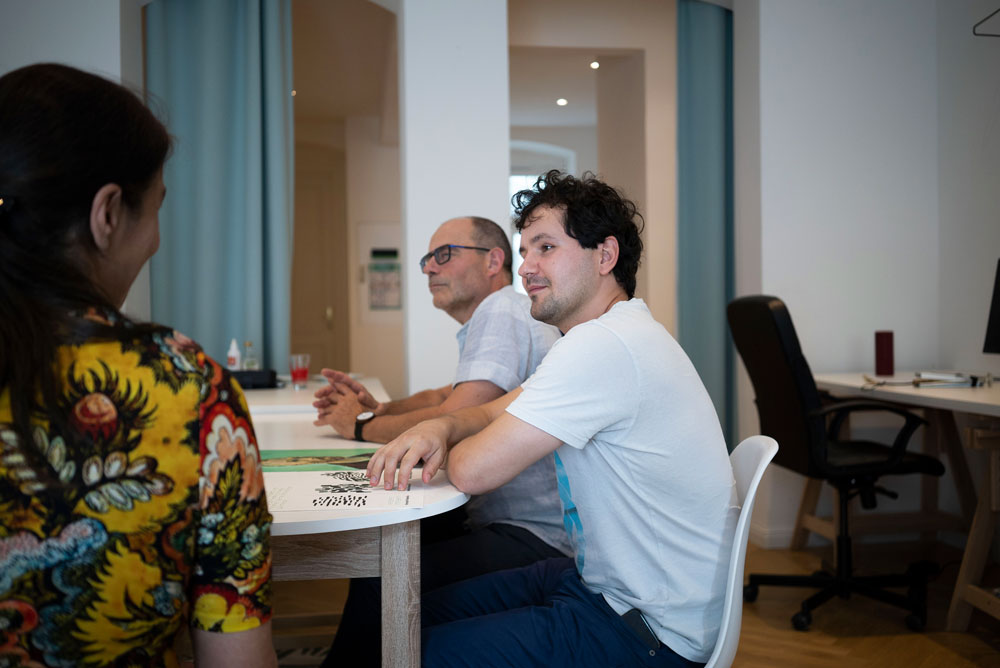 The two agencies warmly thank the people involved in this wonderful project: the Fonds Soziokultur Foundation, Jörg Schuster, Adriani Botez and Ninja Junge.
Listen to extracts from the audio descriptions: they're right here!