Dec 13, 2022
(Un)Common Sense, the sensory-rich exhibition at the State Museum of Natural History Karlsruhe

The temporary exhibition, (Un)Common Sense, opened to the public on 1 December 2022 at the State Museum of Natural History Karlsruhe (Staatliches Museum für Naturkunde Karlsruhe). It enables visitors to explore (and experience) the senses and the extra-senses that plants and animals use to survive.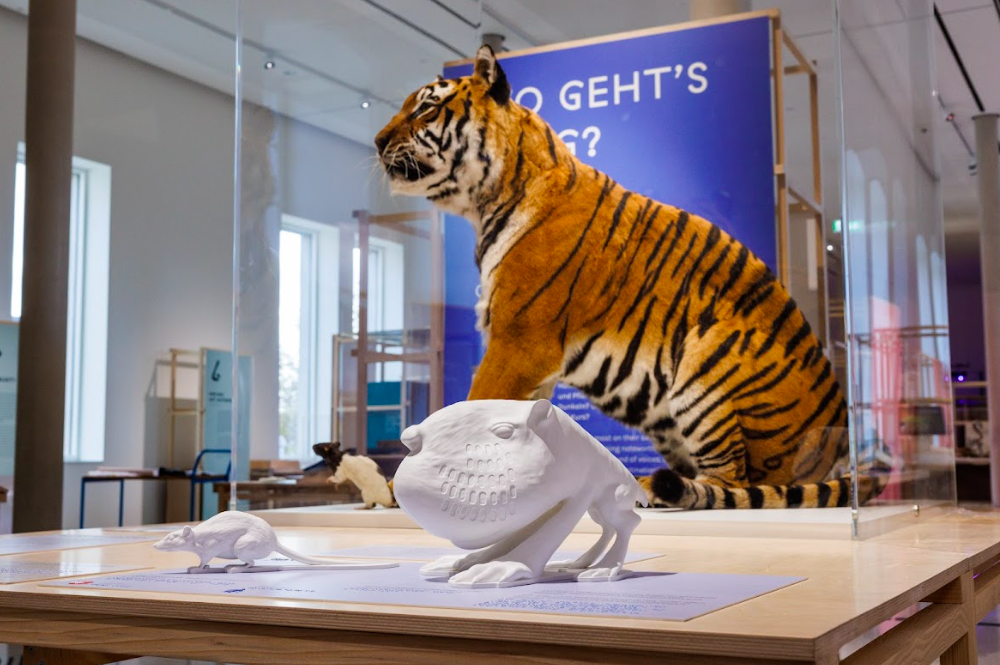 How does a rat orient itself without using its vision? Even when lying flat, a plant has leaves that grow towards the light. Why is that? Can a canary's song be sexier than another's when heard by its beloved? Plants and animals alike possess unbelievable abilities of perception that are revealed in the 700m2 of this new exhibition, open until 10 September 2023.
The exhibition is totally inclusive, with two sets of major features for visitor orientation within the space. The first consists of high-contrast signage, a tactile guidance system on the floor and a tactile orientation map in each room of the exhibition. The second is the quality of the interactive devices – images in relief, tactile objects with Braille descriptions, accessible content, videos in sign language and numerous interactive stations. This "extra-sensory" trail is, therefore, accessible for everyone.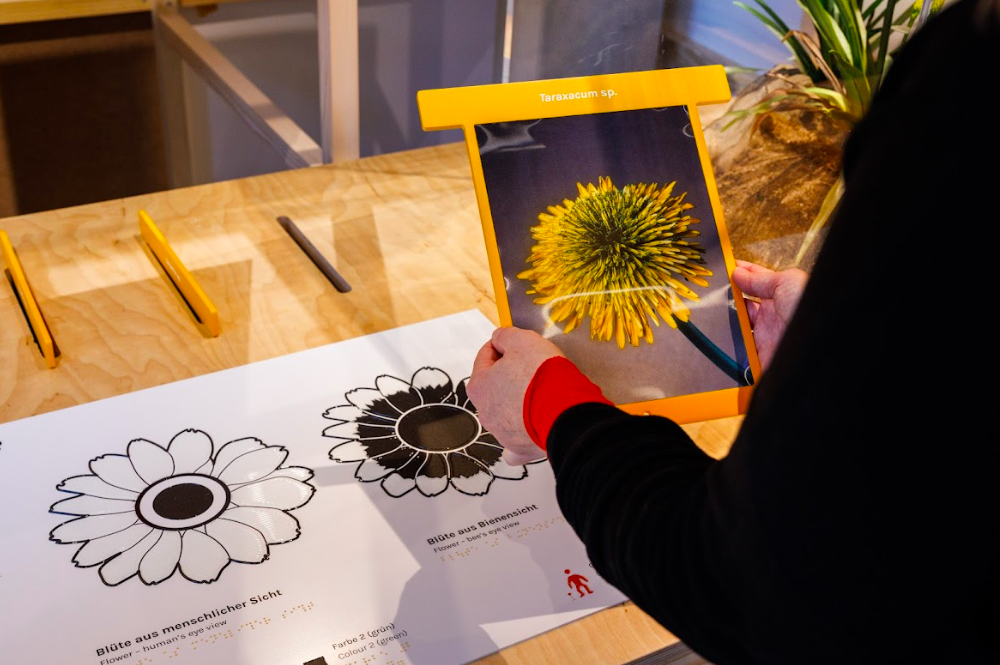 Our partners
Tactile Studio conceptualised the set design and the graphics and produced all the stations for the exhibition (Un)Common Sense. The team received great back-up from partners selected for their expertise and their commitment to quality. A big thank-you to each team for the energy invested in this project.
◉ Manufacture of tactile objects and interactive devices: Atelier WAM
◉ Furniture: Hecho
◉ Set design: Vanessa Ewert,
◉ Printing: La Romaine,
◉ Podotactile path: adflo GmbH, 
◉ Guidance app: Okeenea,
◉ Lighting: Onno Kleist
◉ Audiovisual equipment: Waves System.