Jun 23, 2020
Museum reopening: guaranteeing safety without sanitising the visitor experience

Reassuring visitors by informing them as soon as possible about the conditions for welcoming them had been, rightly, museums' first reflex (see our earlier article). They also provided several precautionary measures once on site. The difficulty of the task centres on finding a balance between protecting people during the visit and peace of mind and enjoyment of the visit.

We surveyed the visitor and accessibility departments of 13 museums* in Europe and North America and identified 30 key practices in the areas of hospitality and access facilitation. The second part of our study focuses on protecting people and cleaning interactive stations.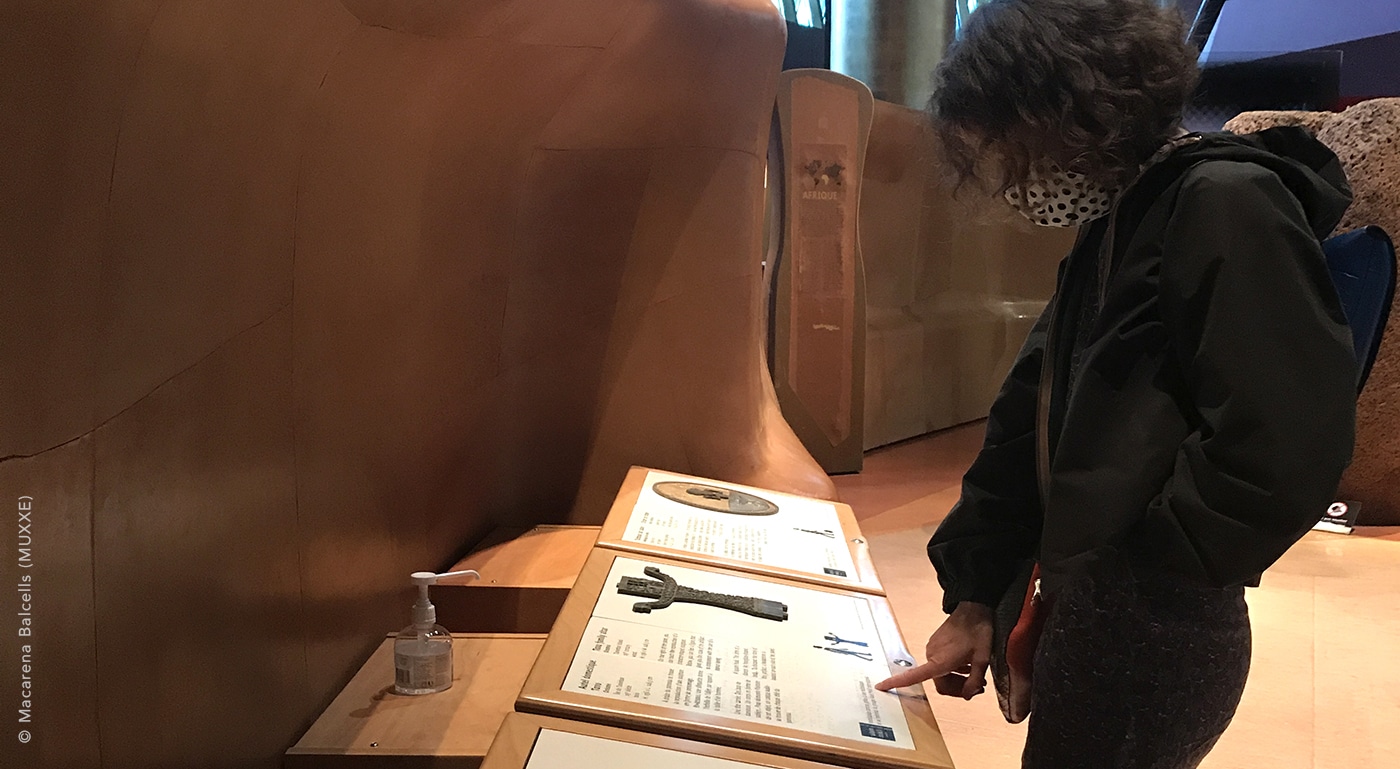 5 widely used protection and hygiene measures beyond social distancing and compulsory wearing of masks
1 – reorganising the spaces that are open in the visit: option 1 – maintaining opening hours with more spaces open; option 2 – reduction of opening hours with the closure of some spaces.
2 – cloakroom closed or restricted
3 – itinerary of the visit redesigned as one-way, with signage adapted to avoid crossing of visitors
4 – strong focus on systematic hand-washing by visibility of hygiene instructions throughout the site (for example see the instructions of Musée du Louvre)
5 – reinforced and more regular cleaning of interactive stations and any touchable objects still accessible.
In terms of station maintenance, Tactile Studio shares simple and effective recommendations.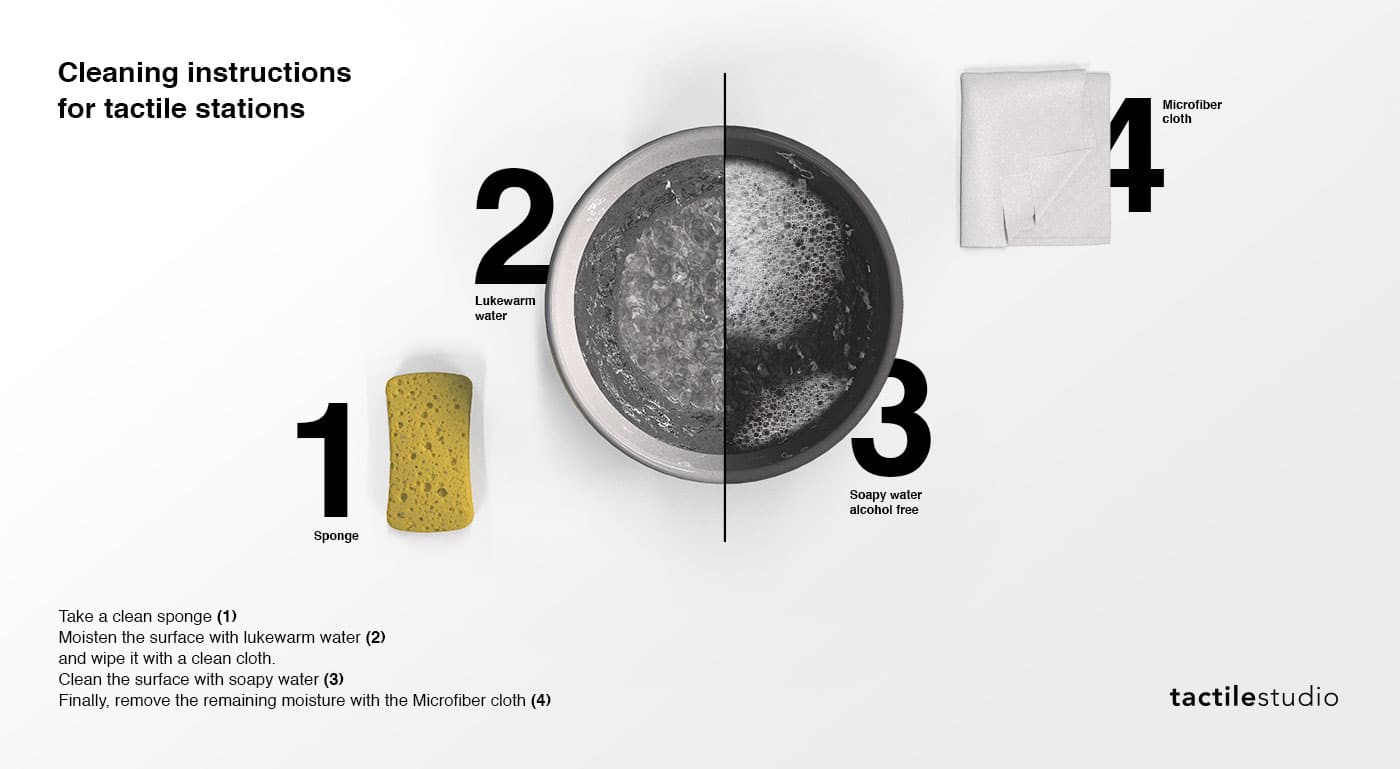 * Study conducted by Tactile Studio and Muxxe from 5 May to 2 June 2020 at the Metropolitan Museum of Art, the Musée national des beaux-arts du Québec, the Musée de la Banque du Canada, MuCem, La Villette, la Cité des sciences et de l'Industrie, the Centre national des Monuments historiques, the Fondation Louis Vuitton, the Portal der Industriekultur – Zollverein, the Kultur Stiftung Weimar, the Anne Frank Zentrum, the Deutsches Hygiene-Museum Dresden and the Museu Nacional d'Art de Catalunya.