Nov 03, 2020
Physical x Digital = Hybrid!

For over ten years, we've been committed to opening up the field of mediation by hybridising ways and means of experiencing the world.

But what do we mean by 'hybrid'?

These are interactive concepts blending physicality (gestures, actions) and digital interaction (on-screen).

Hybridising is about creating the bridge between the world of today and the world of tomorrow. It's about offering immersive and interactive experiences, where your visitors become active participants and not just passive spectators in your exhibition space.

To achieve this, we handle 3D as well as programming, we integrate electronics, mechanics and connectivity, we use the best technologies and we collaborate with the best experts.
…Enrich your visitor experience and give access to new resources:
At its first photographic exhibition, entitled "Photographs: An Early Album Of The World 1842-1896", the Louvre Abu Dhabi wanted to retrace and explain the main principles of photography through a collection of solely digital and interactive artefacts. Visitors could get under the skin of a 19th century photographer and discover over 2,500 images of the era, found thanks to intensive research in open source photo databases.
This new form of cultural mediation enabled the Louvre Abu Dhabi to offer and introduce to its visitors new content, which would have been impossible to exhibit in material or physical form. Not only that, but it also enabled the Louvre Abu Dhabi to renew the museum experience by democratising it.
…Offer an immersion, recount a story:
The Stadtmuseum Stuttgart wanted to trace the history of the city and its many facets, in a playful and interactive way, in its permanent exhibition. But how could it attract visitors, interest them and make them an active part of the exhibition space? We helped to design an interactive station comprising 50 iconic objects in the history of Stuttgart.
Visitors are invited to choose an object which they have to place on a multimedia table. When the object is detected, an interactive explanation appears on the interactive screens and recounts in detail the story or the symbolic significance of the object.
A new way to discover the treasures of a historic city!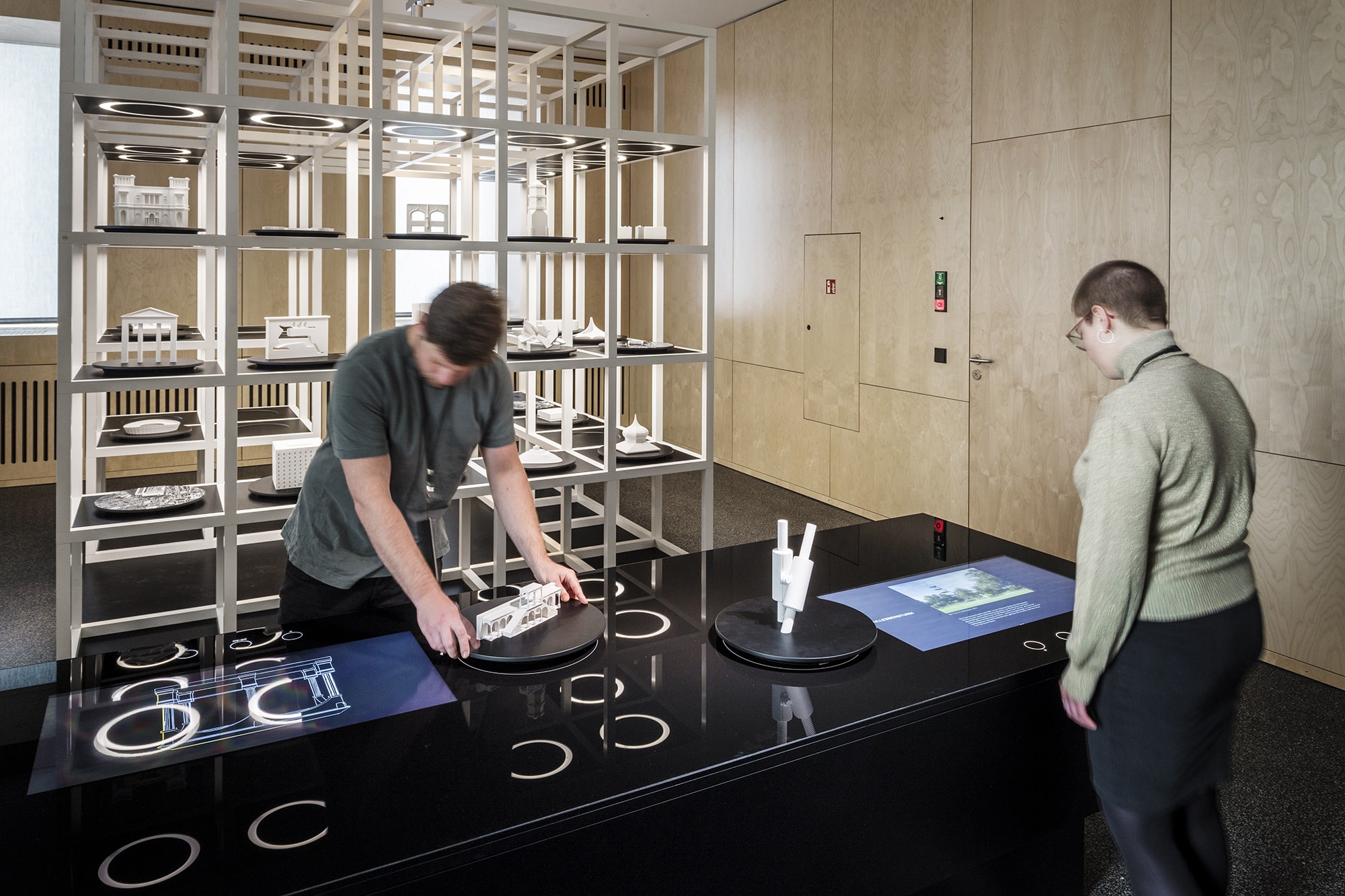 For the Anet Castle, we used RFID technology to design a model equipped with a lighting system and interactive cards, allowing visitors to discover the functions of the buildings. They can completely immerse themselves in the rooms of this historic castle and understand its history.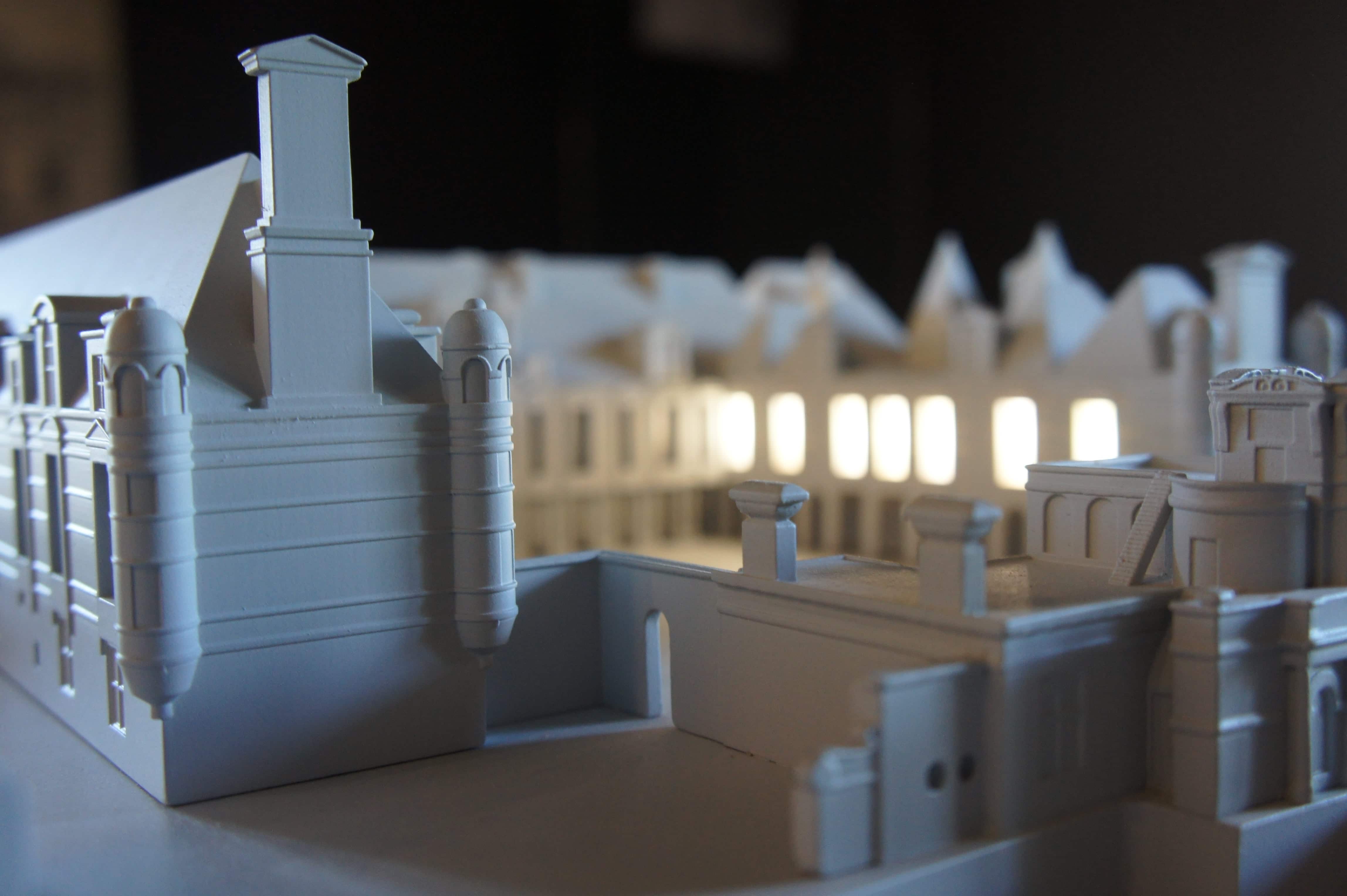 …Re-enthusing the public of today and attracting that of tomorrow:
Hybridising the visitor experience is also about moving with the times so that we don't lose the younger generation.
Always more connected, seeking technological innovations and new trends, this audience is looking for unique and surprising experiences, in line with their everyday life.
Enabling them to live digital, original and immersive experiences in your institutions ensures that they'll come back tomorrow and become your best ambassadors. Because you will have won them over and adapted to their expectations!
For the future National Museum of Oman, we're developing a completely new immersive mediation – and of course it's a hybrid one. There you'll discover a boat with interactive elements. Visitors are invited, for example, to explore and understand how pulleys work. They pull on a real rope and, depending on their strength and the choice of pulley, the sail is hoisted more or less easily… on screen. A teaching method that enables physical interaction and playful, digital learning.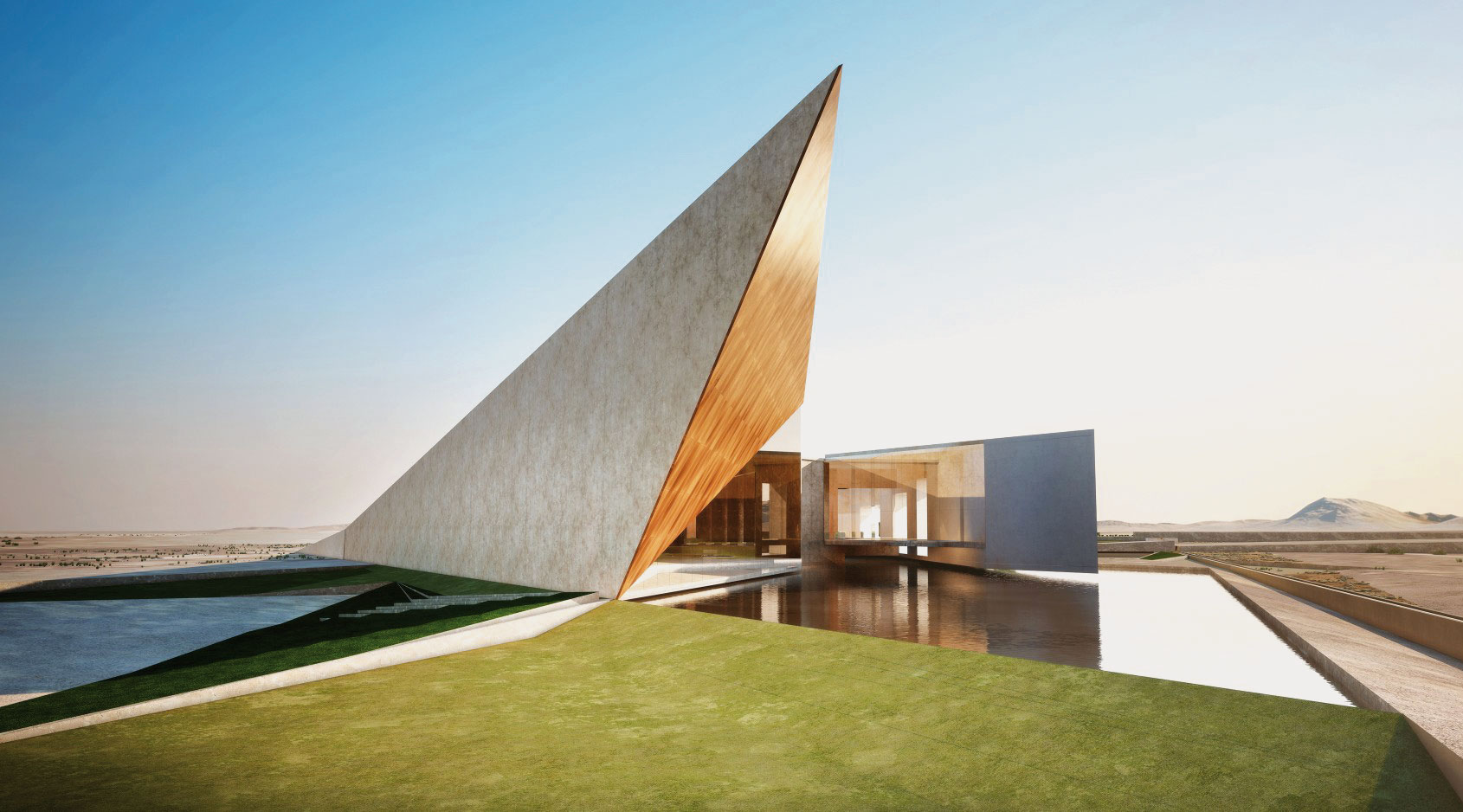 …Greater accessibility:
We are and we will always be strong advocates of access to culture for all. Digital technology offers opportunities for new visitor experiences for people with disabilities!
Audio guides and audio tours these days are excellent tools which allow greater inclusion and increased independence for this audience. With audio-description functions, visual and textual adaptations of dialogues and commentaries, these new technologies offer a host of possibilities!
For the Jones Beach Energy & Nature Center we developed (in partnership with Audiovisit) an audio tour available in American Sign Language (ASL) and in audio-description, enabling visitors with visual impairments to discover the exhibition with complete independence and ease.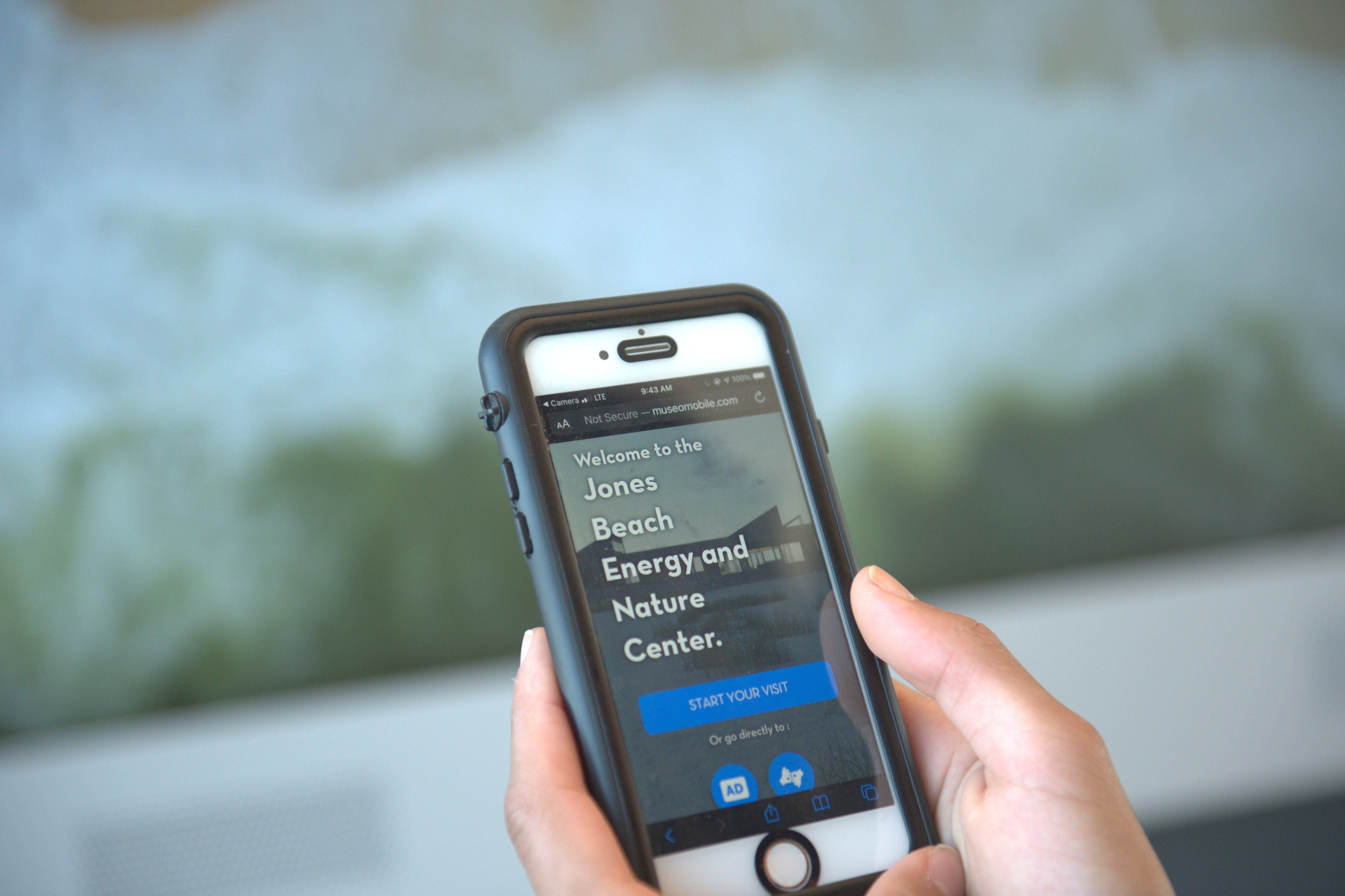 Linking hybrids, inclusion, accessibility, and breaking down generational barriers is also possible: our project in collaboration with the Parc de La Villette is an example of this. We designed an original orientation table: artefacts and touchscreens, information in coloured lines on the screen for people with visual impairments, the table adjustable in height for accessibility to wheelchair users. Everyone today has the possibility of understanding the cultural diversity of the largest green space in Paris.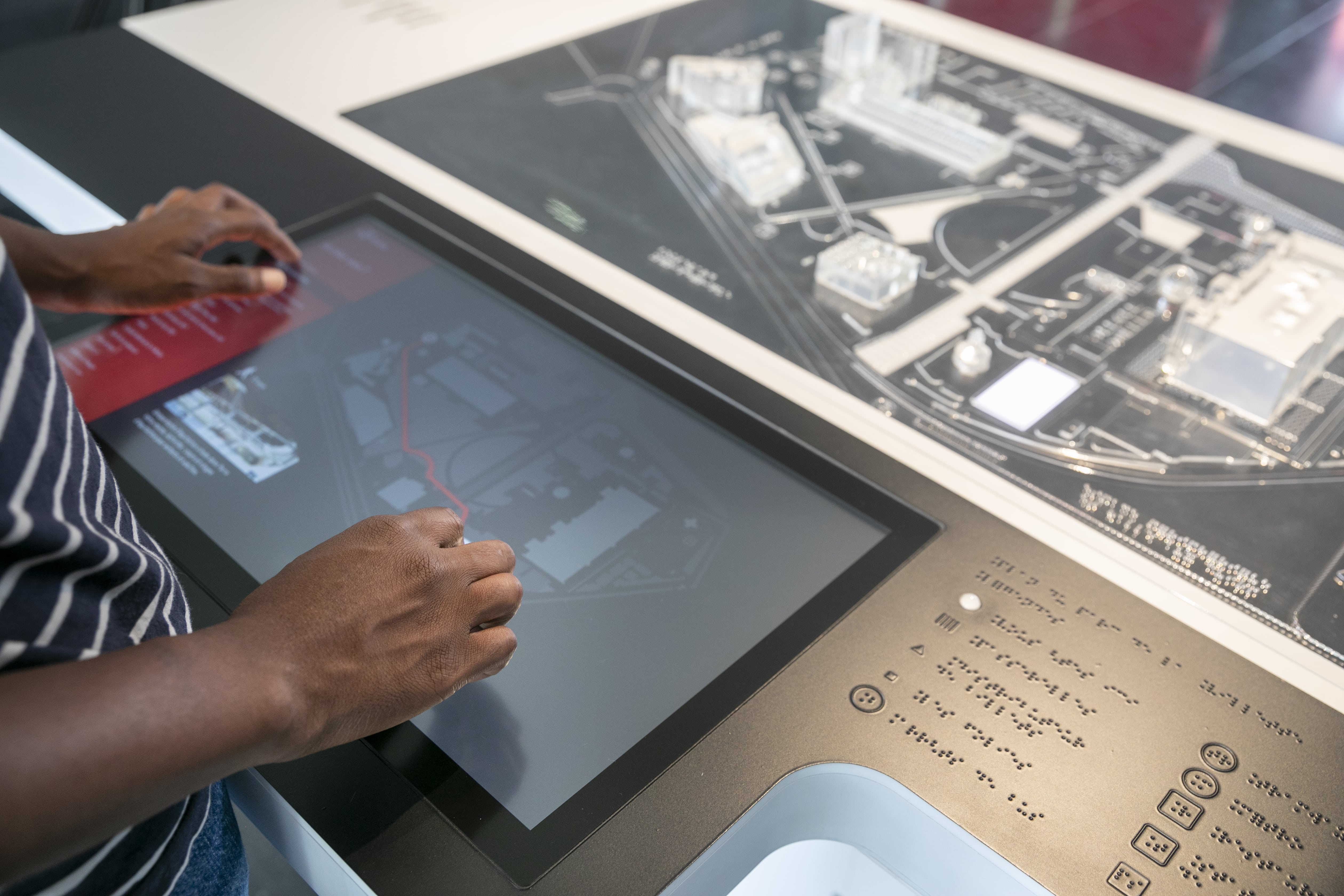 So… are you ready to hybridize your visiting experiences?